Rob Holding will return to the Arsenal squad for the visit of Everton on the final day of this Premier League season after serving a one-game for his red card during the North London Derby clash with hosts Tottenham Hotspur last week Thursday.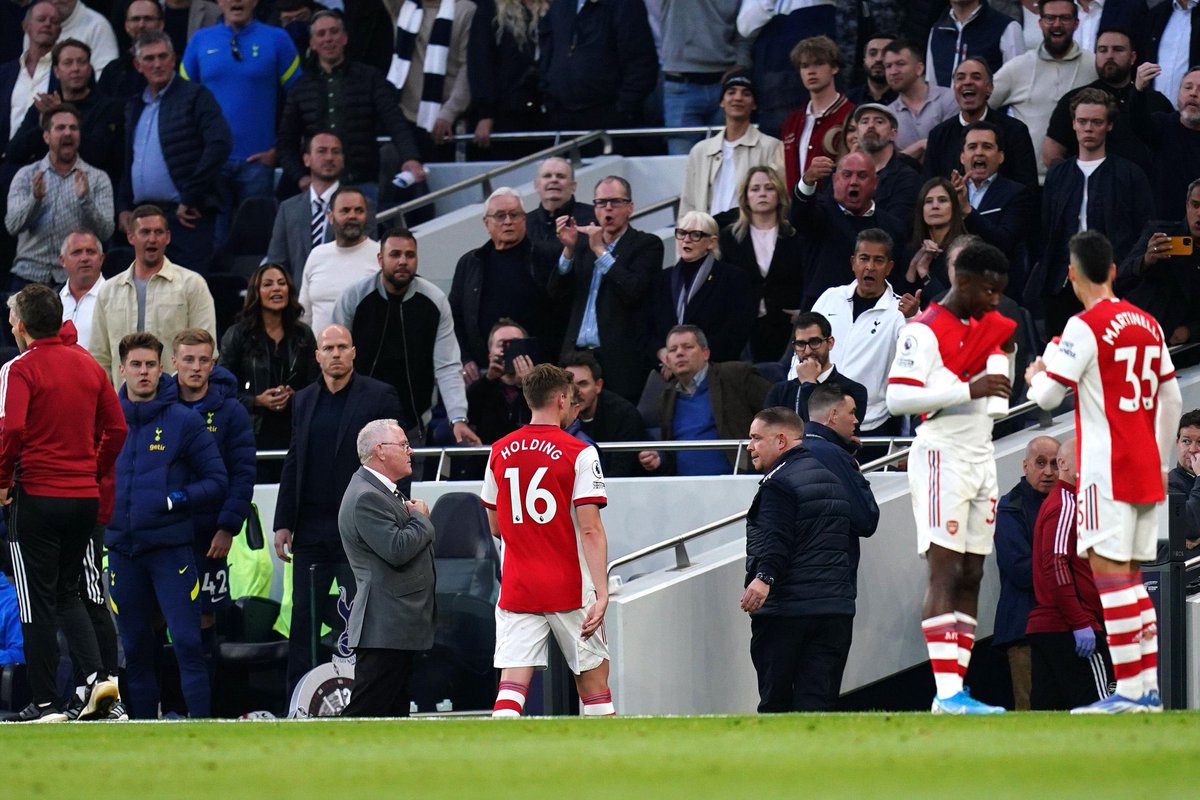 Holding and Arsenal went into the Spurs game with the chance to seal Champions League football in the new season by beating their North London rivals. In the end, the Gunners were heavily beaten thereby suffering a big dent to their Champions League quest. They were beaten 3-0 by Tottenham Hotspur and also finished the game with ten men after Holding was sent off in the first half for two yellow cards.
Arsenal began the game with a clear intention of going for the win only for them to suffer a big setback when their hosts were awarded a soft penalty for a foul on Son Heung-Min by Portuguese fullback Cedric Soares. England skipper Harry Kane stepped up to score the resulting penalty to edge Spurs ahead. Arsenal then suffered another setback when the aforementioned Holding was booked again for a foul on the tricky Son thus leading to an early withdrawal for the former Bolton Wanderers player. Kane added a second goal for him and Spurs shortly after the Red card to Holding to give his team a 2-0 lead at the interval. Son wrapped up the game with a third Spurs goal at the start of the second half to move closer to Arsenal.
Tottenham Hotspur moved to within one point of Arsenal with the big win and they were able to move two points clear of the Gunners with a slim 1-0 win over relegation-threatened Burnley in their next league game. The Gunners then fail to move back ahead of Tottenham Hotspur after suffering a second successive league defeat via the 2-0 loss at the home of Newcastle United. With one game left, a win or draw at Norwich City will guarantee Champions League football for Spurs ahead of Arsenal.